The previous post concerned Purchasing Managers with Warehousing Responsibility.  This deals with the related topic of inventory.  As noted in the case of warehousing responsibility, we are often thrust into the inventory world with zero knowledge of how to manage this important responsibility.  ABC  In terms of inventory management, the most commonly used system is the ABC classification, an inventory categorization method which consists in dividing items into three categories.  Typically:
'A' items constitute 20% of the items but accounts for 70% of the annual consumption value of all items.
'B' items – 30% of the items accounts for 25% of the annual consumption value of the items.
'C' items – 50% of the items accounts for 5% of the annual consumption value of the items.These classifications and amounts are somewhat arbitrary and can be adjusted.  Many enterprise software systems have an inventory module.  Often, Inventory, like Purchasing, is a "bolt-on" upsell.  Such an addition is almost surely worth the price if used and managed.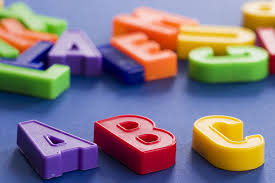 Secured "A" storage can be created by fencing off and locking sufficient space for high value items, including production parts and equipment delivered to central stores but destined for a other locations.  "A" items need to be carefully controlled to make sure that sufficient material is on hand and replenishing stock is ordered in sufficient time to get delivery when needed. "B" items are next in order of control with "C" items requiring the least attention.  Higher value assets should be more tightly controlled and definitely signed in and out for control as well as costing purposes. Inventory on the shelf is money on the shelf.  Current assets are defined as "convertible to cash" within 30 days.  If not, the inventory item must be moved to Long Term Asset and discounted to lower of cost or market.    If purchased assets cannot be used or sold, money has been wasted and is a loss. It drags on working capital and becomes a source of "phantom" loss or other forms of inventory shrinkage, the term used to describe the loss of inventory due to theft, damage, obsolescence, spoilage, etc. Security Secured 'A' storage can be created by various means.  Chain link fencing is common.   The 'B' and 'C' items do not need as much security but must be stored orderly and in a fashion that demonstrates control.  Big contributors to this system's success are neatness and cleanliness.  Disorganization encourages disrespect, neglect, and theft. In conjunction with a warehouse system, an organization can engage in meaningful inventory practices, including periodic cycle counts.  Cycle counts can be augmented using barcodes.  There are other inventory techniques such as Perpetual versus Physical, Sampling, etc, but these can be explored once the warehouse and inventory management is under control. Not every item must be centrally stored Explicit in the model of warehouse and inventory management is that not every asset and delivery needs to be stored in one central location and then distributed to other locations.  It is unnecessary for many common goods like office and janitorial supplies, bottled water, and PPE, to cite just a few to be centrally stored. Companywide pre-negotiated agreements with partner suppliers leads to of Vendor Managed Inventory (VMI).  Not only would this free up warehouse space but streamline processes, improve efficiency, and reduce costs.