In our professional work, buyers generally engage at the Business to Business (B2B) level, seldom at the retail level. Yet Business to Consumer (B2C)  is a daily part of our personal lives. Do we consciously apply our principles of B2B to B2C for spend on automobiles, furniture, appliances, and major repairs?
Buying and selling of automobiles is a favorite topic. I wrote an online course about is several years ago.  Most of us buy only a handful of cars in our lifetimes. But we take our autos to maintenance/repair shops frequently, whether to the dealer for warranty service or elsewhere for routine repairs and purchase of tires, batteries, wipers, and other parts and services.
A poor experience with dealer service a decade ago prompted me to source alternatives. An obvious source was the many chains of auto repair stores, some of which units of major big box retailers.  Others are national or regional chains specializing in batteries, tires, transmissions, etc. However, the best are often the many small independent community oriented shops whose service is better and prices are lower than their larger competitors.
About two decades ago, dealers began the practice of charging a "diagnostic fee".  This $100 or so fee pays for a computer scan. Many dealers would waive the fee if the work was subsequently performed. Many chain shops now impose this diagnostic fee as well. The fee is designed to make you do the repairs at the diagnosing shop to avoid wasting the fee.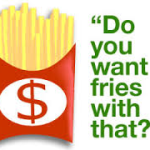 Not only is this fee odious, recognize that it generates the basis for upsell of many services. A problem for the motoring public is that today's vehicles are high tech, computer controlled precision equipment. So if the service technician, a sales person in a uniform, says that you need a synthetic whatchamacallit for $565, what do you do? My advice is to avoid this scenario by sourcing a local independent shop in advance of your need for repairs and maintenance. Despite our best efforts, good planning sometimes meets the unexpected.
Recently, I was driving my daughter's 2007 Jeep Patriot because she had my favorite car, a 1999 Subaru Forrester with manual transmission. An aggressive semi driver forced me up onto a concrete median, shredding the driver side tires and damaging the aluminum rim wheels. Fortunately, there were no bodily injuries but this incident began the B2C rodeo.
My American Automobile Association (AAA) membership paid for my tow to a tire shop, the identity of which does not matter because the pattern of behavior is the same at most chains. At first, the shop wanted $450 for two tires and alignment. I balked, suggesting I would drive with flats across the street to a competitor. Immediately, the price dropped to $330. Maybe that was not the best I could have done but getting back to business was more important at that moment.
A few hours later, the shop called to say that the 17" Aluminum 5 spoke rims were ruined and that the OEM price was $465 each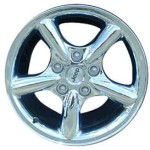 but they found a salvage price of $275 each. Horse feathers! I demanded that they send a picture of the ruined rims to verify the damage.
Then I remembered that some years ago, when the Subaru would not pass inspection due to a broken taillight assembly, a chain wanted $350 for a new replacement. I found a used, but mint condition assembly on Amazon or eBay for $31 plus $7 shipping, less than 10% of the chain price.
Building on that experience, I found the rims online for $130 plus $25 shipping each. The repair shop matched the price. It had no shame about willingness to gouge the customer so it is always caveat emptor with new suppliers. When I asked for the AAA discount, at first he said it was already applied, but found an "additional 5%" he could deduct.
All of these recitations above are familiar to us. How we manage them differs. Apply your professional training to your personal pursuits and you will serve yourself well.