The American Purchasing Society is serving the demands of the supply chain professions with its new Certified Professional in Distribution and Warehouse Management (CPDW).
According to the Society's site, this professional designation is open to any supply chain pro. The CPP is not a requirement and there is a separate application . The requirements for the CPDW are three online courses and an examination. The courses may be taken separately or through the CPDW prep course.
The three courses are
Once the courses are completed the CPDW examination must be taken and passed with a grade of at least 75%.
Why is CPDW important to buyers?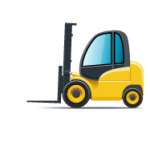 In my consulting and training practice in our profession, the overlap of purchasing with inventory, warehouse, and logistics responsibilities is extensive. Many purchasing departments manage these departments and are in need of reliable education & training resources to help.  Here is how the Society is the source of choice for CPDW.
Distribution and Warehousing   This course is Part 1 of the CPDW Exam regime. It teaches principles of warehousing, related functions, types of facilities, as well as warehouse design and space requirements, equipment, operating activities, locator systems, and product identification.
Inventory for Distribution and Warehousing   This course is Part 2 of the CPDW Exam regime. It teaches many aspects of inventory and how they relate to distribution and warehousing functions. It covers types of inventory, types of controls, record keeping, item identification, locator systems, RFID, counting methods, and much more.  Although this course emphasizes how inventory relates directly to distribution and warehousing, purchasing people who have already taken Managing Inventory – Maintaining the Proper Level do not need to take this course in order to be awarded the CPDW. Part 1 and 3 are still required, and the exam must also be passed.
Management Operations and Logistics   This course is Part 3 of the CPDW regime. It teaches management operations and includes information on its purpose, duties, decision making, organizing, staffing, planning, controlling, and more. Other areas covered are management psychologies, human resources and the law, transportation and logistics, domestic and international transactions, and ERP.  Anyone who has taken Management Operations and Logistics will be given credit for having completed Part 3 of the CPDW.
Let me know of your success.