For many years, I have blogged about buying new and used cars and even authored an online course on doing so.  Automobile sales have been up for 2014 and 2015 as owners increasingly replace their older cars, an average of 11.5 years according to USA Today citing an IHS Marketing survey in 2015.  Nevertheless, does the dawn of driverless (autonomous) cars and burgeoning presence of firms like Uber and Lyft signify the end, or at least the decline of automobile ownership?
Curiously, over the 2016 Black Friday weekend, radio, TV, and print media offered up mixed stories on brick and mortar versus online shopping. Traditional walk in retail sales are off compared to previous years while e-tail sales continue their steep upward curve.  Stories cited full parking lots and overflow in surrounding office building lots to accommodate the driving hordes of shoppers.
Don't these two paragraphs signify an impending a culture clash for the near future? According Wikipedia, US Cities without car ownership, the eastern megalopolises of New York, Boston, Philadelphia, Washington, DC, and many others dominate the list.  Except of DC, these cities were laid out on a Medieval European pattern in which transportation was conducted by beast drawn carts.  Yet, contained in the list of top 50 are newer Western cities such as Fort Worth, Los Angeles, Berkeley, and Seattle.  The U.S. Census Bureau states that in 2010, 80.7 percent of the U.S. population lived in urban areas where public transportation infrastructure is well developed and Uber and Lyft flourish.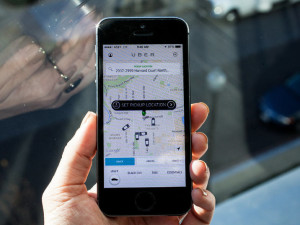 Amidst these mixed messages, businesses and government in my home community of Dallas are planning hundreds of millions in new parking garage investments.   This is so curious to me because when we moved here in the late 1990s, on street parking spaces were plentiful.  A few years later, Boeing chose to relocate its headquarters to downtown Chicago rather than Dallas as Big D lacked a vibrant street life even though it had far superior airports.
The two ensuing decades have seen the once spacious 1980s vintage downtown office towers devolve to cramped cubicles with shoe-horned employees, many of whom drive to work. Urban mass transit in Dallas is not at the state of the art, with the possible exception of Dallas Area Rapid Transit, or DART.  A predictable consequence is a public and private push for parking garages, including some built over sunken Interstate highways.
In a rather prescient column written by Dallas Morning News' (DMN) Steve Brown on the Black Friday 2016 weekend, he speculates on what may happen in a generation when these parking structures are no longer needed.  Brown cites autonomous cars, increased interest in mass transit, and his assertion that almost half of downtown Dallas residents do not drive.  As back up data, Brown says that only 60% of American 18 year olds have driver's licenses and that millennials buy 30% fewer cars than previous generations.  Brown also reports that builders and developers are designing new garages to accommodate conversion to apartments or hotels, at least on upper floors.  This reminds me of twenty years ago when hospital construction was designed to accommodate conversion to apartments or hotels if the health car market failed.
Clearly, the winds of change are blowing. We can only feel the breeze in Dallas, where we still cherish the independence of our own transportation, cars or horses.  But the winds are at gale force in places like Boston and New York, the two most expensive cites for parking with monthly rates exceeding $500 and daily rates exceeding $40, according to a Colliers International Parking Rate Survey.
Are cars going the way of buggies? They certainly have a murky future on the urban landscape, New York and Boston sooner, and Dallas later.  Maybe I should write an online course on how not to buy a car…